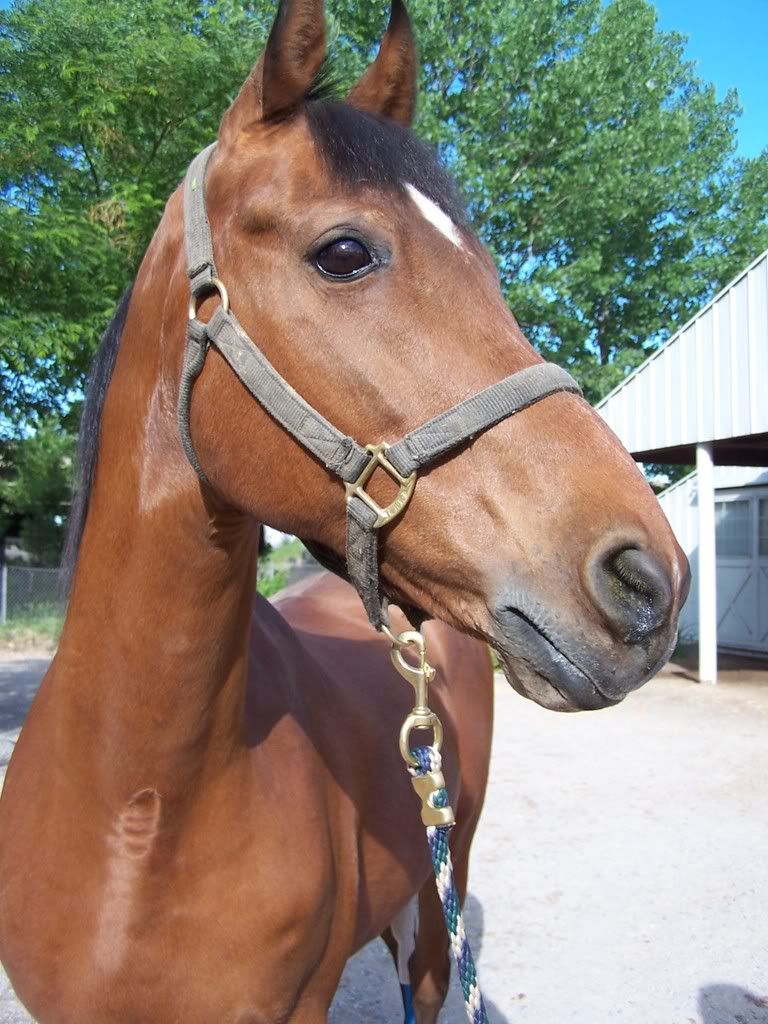 "Famous" Who this blog is ultimately going to be about...
Blogging about you horse seems to be the in thing right now among the horsie people of cyberspace, so I thought, why not? The blogosphere is filled with blogs about rescue horses, "fugly" horses, western pleasure horses, working cow horses, hunter horses, eventers, dressage horses, but I haven't seen any blogs on saddle seat horses or pleasure driving horses. So why shouldn't I add my mega bytes to the online horse community.
To begin, I'm 21 years old and I got into horses only last July(2007). Yes I am a newb to this whole horse thing. I've only owned my horse for 7 months(since April) and have only shown once. I've made this blog to share the joys and trails of first time horse ownership. Hopefully my experiences will help some other new horse owner and provide a chuckle for you veteran horse owners.